In a few short years, the team at All Restoration Solutions, based in Kennesaw, GA, has established itself as an industry leader. Continued commitment to providing the highest quality services, and exceptional customer care gives our customers confidence in our ability to exceed standards.
Industry Leaders
Owners, Roger Morlan and Bart Black both have more than 30 years in the construction industry, including 20 years each in insurance restoration and property repair. Continuous professional training keeps our staff up to date on the latest techniques to manage any catastrophe and stay on schedule and within budget.
Always Customer Focused
All Restoration Solutions aims to minimize any interruptions to your home or work life, saving you valuable time and money. We strive to continually provide the highest quality service and customer care possible when it's needed most. Decades of property damage experience and continued professional training also help give us an advantage against the competition and bring you confidence in your decision to utilize our services.
Our strength lies in specialty contracting services, including insurance restoration. We focus on minimal delay and hassle to get your home or business back to normal. Our restoration services for residential, commercial and multi-family customers include water damage, fire damage, wind damage and capital improvement.
Contracting Services
Flood (burst pipes, sewer leaks and water lines) and Fire Damage
Vandalism

Vehicle Impact

Board Ups (fallen trees)

Tarps (roof leaks)

Wind and Hail Damage

Residential Services

When performed properly, contracting services should leave you confident in the quality of the completed work and the price that was paid. At All Restoration Solutions, we take pride in making sure your needs are met at a fair rate. We make sure you receive quality services and customer care throughout every stage of the process.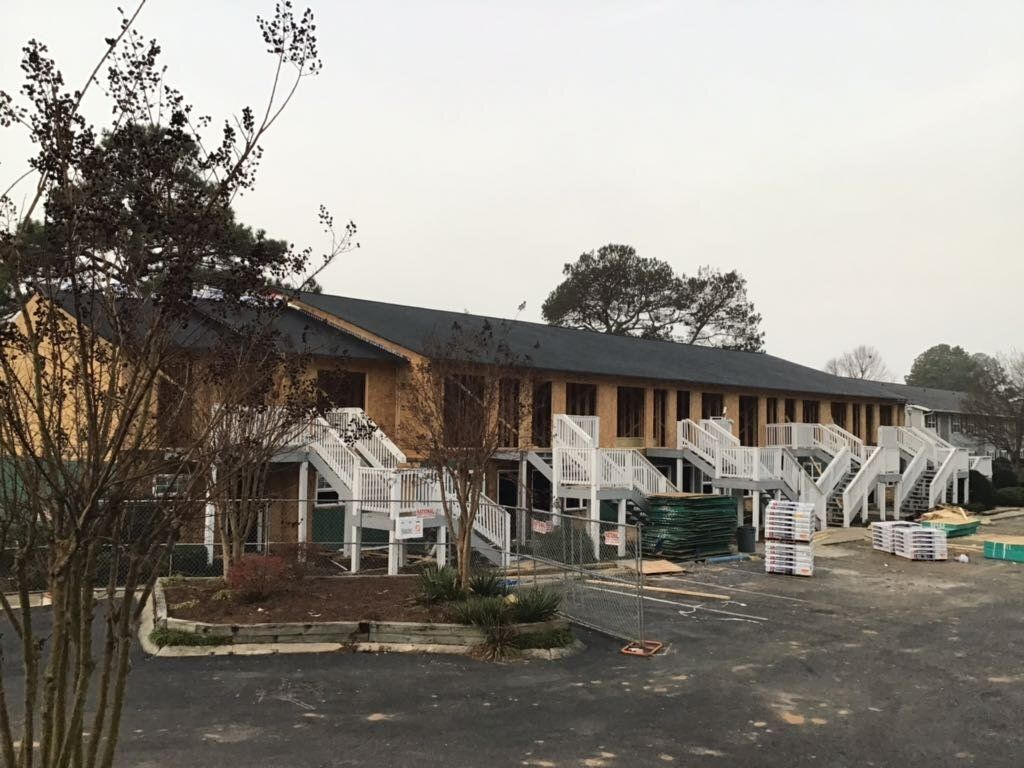 Commercial Services
Taking the time to understand your needs as a customer is our winning strategy. We'll work with you to prioritize repairs or contracting services to help minimize costly interruptions and have your business up and running as soon as possible.
Capital Improvement Services
The multi-family division of All Restoration Solutions specializes in capital improvement services and works directly with owners and manager of multi-family properties to provide contracting services. Our expert team offers capital improvement services nationwide.
Roofing
Gutter Installation and Repair

Painting

Carpentry

Masonry

Seal Coat and Restriping Parking Lots

Siding

Windows/Doors

Concrete

Clubhouse Renovation

Interior Rehab

Insurance Restoration and Emergency Services

Through the years, we have acquired a deep understanding of the complexities and coverages involved with HOA policies, as well as personal policies within the multi-family settings. Our Multi-family services are made easy and convenient, extending throughout Georgia and the Southeast.

24/7 Emergency Services
Emergency Board Up and Tarping

Emergency Mitigation Services

Odor Removal

Flooring Restoration

Storm Damage Assessment

Wind Damage Repair

Water Extraction and Drying

Water/Flood Damage Repair

Mold Remediation

Tree Removal

Structural Stabilization and Reconstruction

Full Reconstruction Services

Insurance Claim Assistance
Community Outreach

Giving back to our community is highly important to our organization. We actively support Lily's Toy Drive, local schools, as well as many other nonprofits. We also are involved in the business community, serving with several business associations and local chambers.